Coffee, the third most consumed drink after water and tea is a beverage is brewed from the roasted and grounded coffee beans produced from plants that are origin in Africa. The presence of caffeine and alkaloid helps in waking up or removing dullness from our body and make us feel energised. The most common types of it are Coffea arabica and C. canephora also known as Robusta. Arabica is considered milder and more flavourful with a beautiful aroma than Robusta. It is even more widespread than Robusta.
Arabica needs to be grown at a higher altitude, needs moisture and fairly specific shade requirements whereas Robusta needs a lower altitude. It is cheaper to produce, has twice the caffeine content than Arabica and is preferred while shooting for brand endorsements. Latin America, Eastern Africa, Asia, and Arabia are the leading producers of Arabica. Western and Central Africa, Southeast Asia and Brazil are the leading producers of Robusta. The plants bear small flowers like Jasmine which also has the same fragrance.
It is red in its mature stage and is called coffee cherries. It can be farmed from seeds or seedlings and it is more labour intensive than any other major crop. The beans must be picked, processed, dried and roasted tasks that do not lend them well to automated solutions. Brazil has the largest number of plantations while Vietnam, Indonesia and Columbia are in 2nd, 3rd and 4th. Just as Americans South Indians are crazy about their coffee. It was introduced in India in the hills of Chikmagalur in Karnataka.
After that, the plantations have been established in the region extending South to Coorg. The four South Indian states have been blessed by nature with a perfect climate and soil that nurture the beans and make them people's favourite beverage. The Indian coffee is mostly grown in the Southern part of India under monsoon rainfall conditions also known as Indian monsoon coffee. The Indian coffee best reaches the pacific coffee in regards to flavour characteristics.
The production in India is dominated by the southern states, Karnataka producing 53%, Kerala 28% and Tamil Nadu 11% in total production of 8200 tonnes. Almost 80% of the production is exported to different countries in the world, in it, 70% is for Germany, Russian Federation, Spain, Belgium, Slovenia, United States, Japan, Greece, Netherlands and France, the other 29% is in the account of Italy.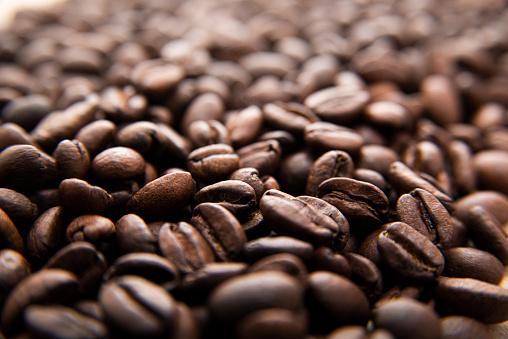 Coorg, Karnataka has very beautiful estates and has even more beautiful scenic beauty where you can pluck your cherries and make your coffee. There are many estates which allow you to do this activity. 
Chikmagalur, Karnataka is the place where it all started also has arrangements where you can trek alongside the plantations and even can know about the whole cycle of coffee. 
Wayanad, Kerala has a trail of plantations of coffee as well as spice. You can also visit some of the oldest plantations. 
Palani Hills, Tamil Nadu has a rich history and heritage of coffee also has an estate of plantations that are open for tourists. 
Araku valley Vishakhapatnam, Tamil Nadu has a coffee museum that showcases the whole journey of it and it is one of a kind museum. It is managed by the Tribal staff and even has savouries that you can have to eliminate your hunger. 
These were the Indian plantation and now we will move on to the world plantations.
Brazil is the largest and has the highest producer of beans. It has been the highest producer globally for 150 years. They have plantations over 27,000 square foot areas where the production takes place and is cultivated. It uses a dry process which means the cherries are dried under the sun rather than washed in a wet process. 
Vietnam is the second-largest producer of beans. Vietnamese coffee is very much famous because it is mixed with sweetened condensed milk. The Vietnam war it helped in maintaining the economy of the country. It experienced a rapid expansion in production and since then it is at the second position. 
Columbia third in position produces the worldwide famous beans. It remains a key player in the game.
Indonesia is the fourth largest and prefer quality over quantity and is very suitable for Robusta. Despite that it also has ideal geographical locations for plantations, it is near the equator and also has mountainous regions that are well suited for production. It was introduced first by the Dutch colonists and after the colonisation, the production continues. 
Ethiopia comes in fourth and has the well-suited climate for Arabica, the most popular type. Their economy has huge contribution through the production of beans.  
India comes in the seventh position regarding production. As Indians are not very much fond of coffee like tea so most of the production is exported and the main buyers are Europe and Russia.