Poppy seeds, yes that is a real name and yes this thing exists. So, the poppy seed known as Khus khus in Hindi comes from a plant known as papaver somniferum. The white poppy seeds are called Potuk or postu. These are tiny dried seeds obtained from the plant. This is an ancient spice and seed capsules were found in Switzerland in the remains of prehistoric lake dwellings. Depending on where they are cultivated they can vary colour but usually, they are black. Poppy seeds are kidney-shaped seeds from the opium plant and are used to add flavour, texture or crunch to food.
The seeds also have a mention in the ancient medieval texts from different civilisations. In Egyptian civilisation, they are referred to as sedatives whereas in another civilisation from the bronze age they were used in milk, opium and honey mixture to calm the crying babies. They have been used for a long time for sleeping and promoting fertility.
Poppy seeds can be eaten as a whole, grounded and added to the meal, or pressed up for making poppy seed oil. Today, poppy seeds are well established and a commercial crop in many parts of the world like the Czech Republic, Germany, Turkey, France, India East European region. The poppy plant grows up to 5 feet, it requires sunlight and fertile soil to flourish. Depending on the variety, flowers appear during spring in colours like lilac, red, white or blue. They also grow into long peduncles which eventually becomes oval-shaped fruits.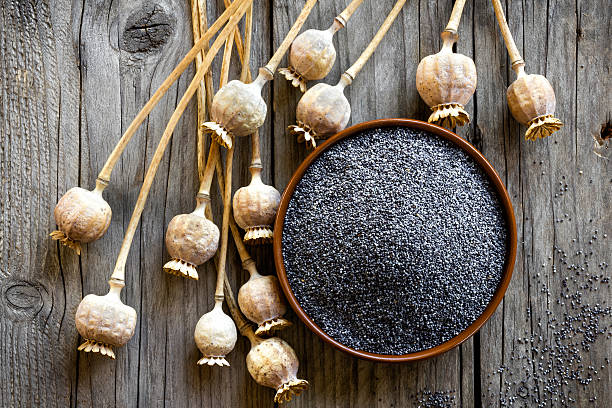 The seeds are a very essential part in the Bengali cuisine. They use it in variety of their dishes and it also tastes very nice. It also makes the food more creamier, thicker, has a nutty flavour and has a texture in the dish. The roots of the plant are used to extract oil and use it foe medicinal purpose. In European cuisine They add poppy seeds in pasta. They have been in the traditional diets since thousand years in the Mediterranean and middle Eastern.In recent years it has been very popular in the United states as they started using in on bagels and muffins and even eat it raw.
Ancient Egyptians harvested the poppy seeds as they had very good knowledge about crop harvesting so they grew them for many years. The Arab traders spread the cultivation to Persia, ancient Khorasan and India. Slowly it started to move to different parts of the world and people started to cultivate the crops in their region. It is native to Eastern Mediterranean but eventually spread to the temperate parts of the world. Globally these seeds are used in all sorts of baked goods and dishes as it has a crunchy texture and also has great nutritional value.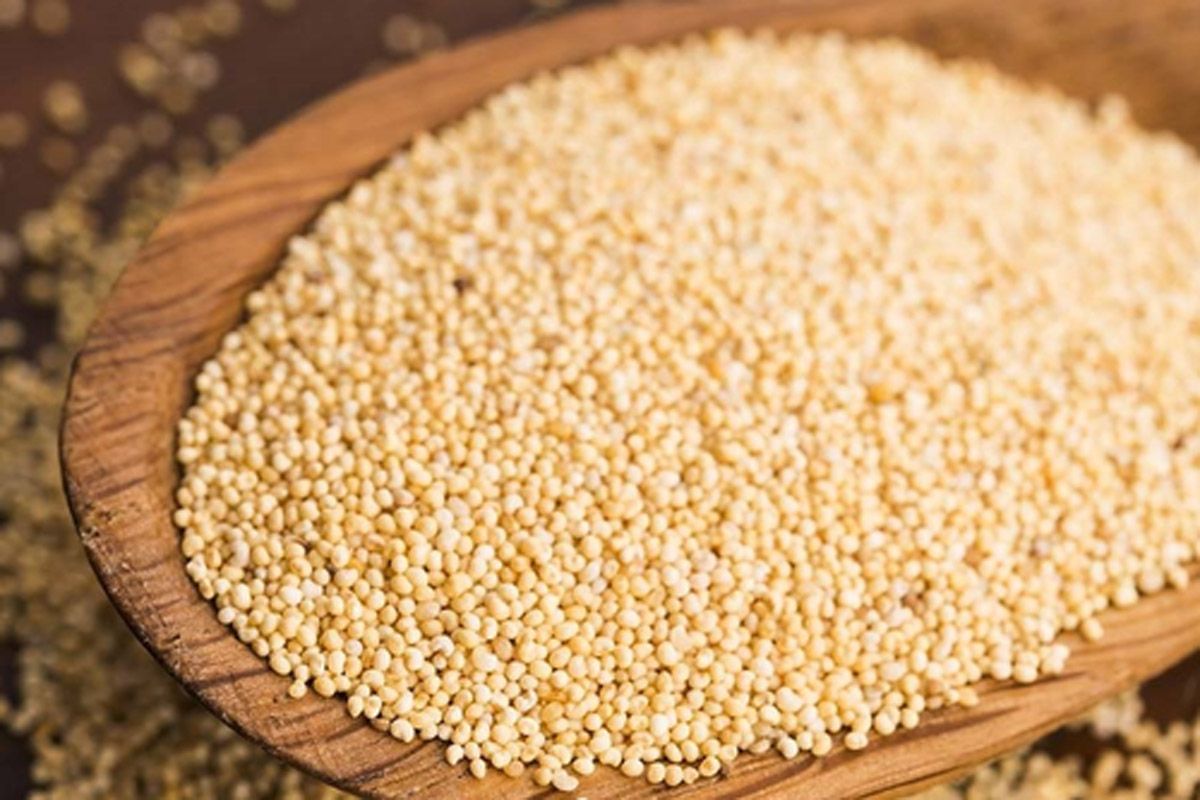 It is packed with many nutrients which are very healthy for our body. They are rich sources of many macronutrients like protein, dietary fibre, fats, carbs and essential minerals and vitamins like calcium and magnesium. The poppy seed oil has omega 6 and omega 9 fats which improve overall health and reduce the risk of cardiovascular diseases. The seeds also are rich in oleic acid which helps to lower the LDL or bad cholesterol thus improving heart functions. The fibre content also helps in reducing heart risks and also helps in easing constipation.
Iron and minerals are the two essential minerals for maintaining bone and muscle health. They also have calcium and magnesium which helps in brain activity and aid in developing neurons. It also treats sleeplessness and is an aid to indigestion. Mouth ulcers are also cured through these seeds. Carbohydrates in the seed help in boosting energy in the body. The rich calcium and copper helps in strengthening bones and their health. The presence of oleic acid helps in lowering blood pressure levels.
The zinc content in poppy seeds helps in boosting immunity and also enhance the production of immune cells in the body. Certain studies say that minerals can aid eye vision and can also prevent serious eye-related diseases. The antioxidants also help in it. As per some reports, the genes of opium poppies had shown development in the cancer drug. The drug called noscapine was very much effective on tumours and can also shrink breast and prostate cancer cells. The poppy plant is said to treat cancerous cells. They contain potassium which helps in curing kidney stones.
Zinc is one of the minerals which is required in thyroid glands for optimal functioning. Poppy seeds are very helpful in this aspect as they are rich in zinc. Iodine deficiency is the main reason for thyroid dysfunction, iodinated poppy seed oil has been used in various parts of the world to treat this disease. Since ancient times, the seeds have been used as an analgesic or to relieve pain. Poppy tea also helps in relieving pain. These seeds can be a good addition to a healthy diet and can help in reducing weight.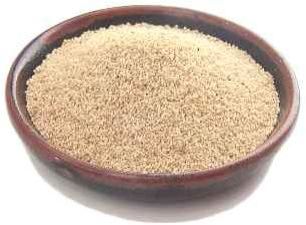 The antioxidants and the other essential minerals and nutrients in the seeds contribute to great skin health. They moisturise the skin and treat inflammation. It also cleanses the skin and gives a nice glow to the skin. They are very much effective in treating eczema due to the content of linolenic acid. The seeds are soaked in water or milk and are formed into a paste. this paste helps in curing skin burns and itchiness. It is also effective against the pain caused by skin inflammation. A paste made from poppy seeds acts as a very good moisturiser resulting in smooth and soft skin.
To make this paste used for the moisturising add milk and honey with the seeds grind it to in paste. This paste works wonders on your skin makes it softer. A scrub made out of the seeds can be very much effective for clean and blemish free skin. Two tablespoon of the seed with curd can do wonders to your skin. It is also beneficial for dandruff, a mixture of seeds,  hung curd, and teaspoon of white pepper can really be effective on dandruff. You need to preserve the poppy seeds with good care and that can be done by storing it in a cool, dry and dark place in an airtight container.
So, to conclude poppy seeds are very much important for our health, skin and everything. We can even use them in different cuisines with better knowledge about them.