Bay leaves or as we popularly say in India Tej Patta is often discriminated as a spice and is not given much priority like other spices. The leaves come from the bay tree which is indigenous to Asia. It is spread to the Mediterranean where it is known as the Laurel tree. Laurels were associated with honour and glory, which led to laurel wreaths, headpieces popularly associated with Ancient Greek and Rome. They also have roots in honour bearing titles like Poet laureate an honour given by a government to someone to compose poems for special events.
These leaves have a very long and ancient history. They originated as an ornamental symbol of honour and success and were worn by the Greek and Roman emperors as well as Olympians, scholars, heroes and poets. Like the term poet laureate, another term was also created which is known as baccalaureate which is the reward for earning a bachelor's degree meaning "berries of laurel".
They also add a beautiful fragrance to the dish. It adds even more flavour to the dish with its aroma and makes it delicious. They have a very important role in Indian dishes as every dish in this cuisine needs a lot of flavour and fragrance so, bay leaves are a very good ingredient to the dishes. It is used as a whole, dries and is grounded in cooking. The fresh bay leaves give you a flavour boost and they will only last about a week if you store them properly in a sealed bag in the fridge. dries bay leaves can stay up to years if you keep it tightly sealed bag in a cool and dark place.
Even when they are dried they don't lose their flavour or their taste. It is one of the few spices that doesn't lose its fragrance and aroma even when they are not fresh. There are varieties of bay leaves available throughout the world and people also use them in different ways in their cooking. The two main varieties are Turkish (Mediterranean) and California. The Turkish ones are more famous than the others. The Turkish ones have a subtle and slightly mint flavour, whereas the California ones have a strong flavour compared to the Turkish ones. California ones overpower the flavours in the dish and because of that, the dried Turkish ones are used to balance the flavour.
The other two types of it are the Indian bay leaf and the Indonesian bay leaf. Some of them are poisonous like the cherry laurel or the mountain laurel but these aren't used for culinary purposes and are also not sold in the market. The ones which are used for cooking are non-toxic and are safe to cook with.
In Indian dishes, people use bay leaves in almost every dish to add flavour to it. Many popular dishes are incomplete without this as an ingredient. Biryani, soups, curries, pulao and many more dishes need lots of flavour and aroma many Indian dishes need a boost of flavours as Indian cuisine is said to have a lot of spices in the dishes. We use a variety of spices to make our food tasty and full of flavours. Bay leaves deepens the flavour in a dish and also adds a beautiful smell to the food.
Now it is cooked with every meat and with most kinds of fish and shellfish. Tom Stobart the author of Herbs, Spices and Flavourings writes in his book that "No kitchen should exist without bay leaves and they should be used as a matter of habit."  Some people don't like the smell and flavour of bay leaves but that doesn't mean that they are not worth it, because of some people we can't stop using the leaves and be in dark about the benefits of it. People who like it use it every dish they want to have flavour in it. They also add depth and warmth to most of the sweet and savoury dishes.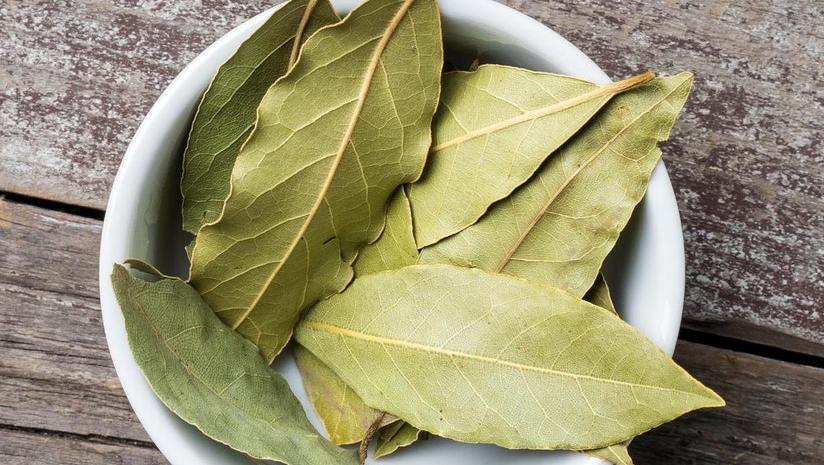 Apart from these culinary benefits it also has many medicinal benefits. It is considered anti-rheumatic, it was drunk as tea and was also used in baths. Romans used it with berries to treat liver disorders. The oil from the bayberries is used on sprains and also used as ear drops. It has been proven that it works wonders on the gastrointestinal system thus, helping indigestion. This also helps in removing toxins from the body and aids the health of the kidneys. They are also effective on an upset stomach, soothing irritable bowel syndrome or even making it digest the food.
Some researches show that it also controls type 2 diabetes. It also lowers blood sugar levels. Along with all this, it also reduces your bad cholesterol. They also have anti-fungal properties and vitamin C which helps in protecting the skin from any kind of infection or irritation. Daily consumption of bay leaves forms a protective layer that stops all sorts of bacteria in the air from penetrating the membrane. It also helps in lowering the stress hormones in the body thus relieving anxiety and chances of depression. The presence of linalool (yes that is the name!!!!) helps in reducing anxiety.
The essential extracted from the leaves helps in alleviating various respiratory problems. The leaves also contain sesquiterpene lactones which reduce inflammation by inhibiting the production of nitric oxide which is the cause of inflammation. It also has anti-cancer properties, according to Journal Nutrition Research the leaves are rich in antioxidants and organic compounds that help the body from the ill effects of cancer-causing free radicals. They also have promising results as an anticancer agent.
The Rutin compound present in the leaves helps in strengthening the capillary walls of the heart and caffeic acid found in the leaves are good at reducing the bad cholesterol from the system. Hair problems like hair fall, dandruff, and hair follicles the solution to these problems is bay leaves. Steep bay leaves in water and then rub them on your scalp after using shampoo to get rid of the hair problems.
So, in the end, the Bay leaves have many benefits and they do add flavour to the food whether some people agree to it or not. But many people love the smell and flavour of it and they do add in their food. The health benefits of it have wonderful results and everyone should try it. Of course before switching to something you should always consult with your doctor, without proper advice and knowledge never try something on your own.
buy other spices and spice gift boxes